Are you an aspiring jewelry business owner hoping to increase your clientele and revenue? Look no further than the power of Facebook Live! Facebook Live has developed into a fantastic venue for exhibiting and selling jewelry thanks to its enormous user base and interactive features. Prepare to take your jewelry business to new heights with these helpful ideas to enable you to fully utilize Facebook Live's ability to increase sales and fascinate your audience.
Tip #1. Get Up Close And Personal
Jewelry is a peak game to celebrate personal aesthetics. The intricate details, the color, the texture, and most importantly, the art behind each piece of jewelry are what your shoppers consider before making a purchase. Make sure to have access to a camera with high resolution so that every detail gets captured for your live selling streams. Do you know what's a great way to show your customer the approximate size of the product? It is when you scale your jewelry item next to a credit card-sized card or coin, as these two are the industry standard for jewelry sizing and scaling. You can also use a magnifying glass to showcase every piece of pave, curves, delicate nooks, and crannies of your jewelry on your live shows.
Pro Tip: Use ample hand cream while showcasing jewelry on your palm. Apply a little highlighter to your collar bones and décolletage when showcasing those dainty necklaces.
Tip #2. Bundle It Up
What's better than a beautiful necklace? A beautiful necklace with the perfect earrings and bracelet to match! Model complimentary items, and your customers will add items to their order that they didn't even know they needed. By merchandising a piece of jewelry with complementary pieces (a precious idea for retailers who sell clothing and accessories also), you're solving a styling question for your viewers, showing your smarts, and selling additional items!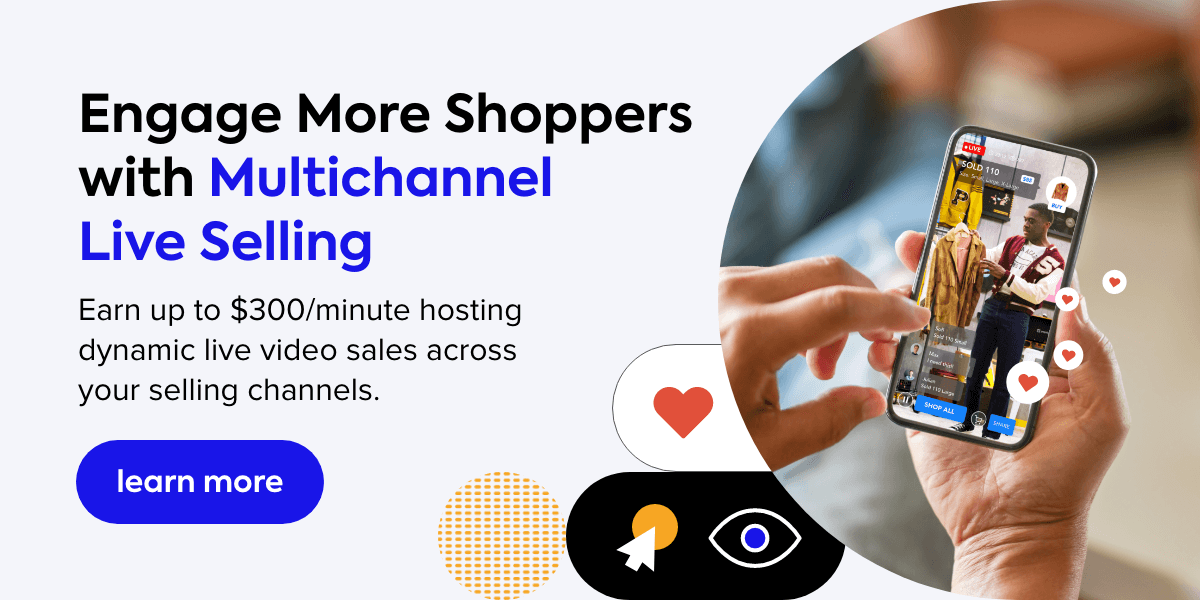 Tip #3. Engage With Your Customers
Interacting with your viewers as much as possible is essential to keep their full attention on your live streams while solving their problems and skillfully offering product suggestions. As a bonus, the more interactions (comments, likes, and shares) your video has, the more Facebook Marketplace will distribute it to other people's newsfeeds, where they can discover you.
Ask your viewers questions about their sense of style and what types of jewelry they'd like to see. Do they prefer boho, glam, classic, vintage, or chic styles? What about the kinds of pieces they want to see, such as diamond jewelry, old jewelry, and costume jewelry? Just ask!
Once you know your audience members better, you can give them suggestions for how to dress on the spot. Remember to follow up with any customer service questions.
Being engaging is also a great way to attract a potential customer. New customers will not only look at your jewelry products but also pay attention to how an online jewelry brand interacts with its customers.
Pro Tip: Before going live on Facebook for selling, you can always set up poll questions and find out what products your customers vote for most. Use this information to focus on hot-selling items.
Tip #4. Dial Up Your Storytelling
Ever notice how people tell you the backstory of a jewelry piece when you compliment them on it? We love to hear stories and connect with other humans by sharing tidbits about where we found it, what the item is made of, its history, and so on. If you design your own jewelry to sell, storytelling will be effortless for you. Always remember to add a little romance to your pitch.
Tip #5. Be Detail-Oriented
Before the show starts, learn the facts about each piece of jewelry you are selling. The more expensive an item is, the more specifics you'll need to know. Have points on hand for whether an item is sterling, made of solid gold or plated, a precious metal or a semi-precious stone, etc. Customers love accurate details while jewelry shopping!
Tip #6. Host a live workshop
If you sell handmade jewelry online, this tip is for you! Hosting an online jewelry-making workshop is one way to build relationships with your customers and get the word out about your jewelry business. Invite customers behind the scenes to see your creative process. In the end, you can sell your unique, one-of-a-kind items.
Since your jewelry store is online, you'll always need to find ways to keep your customers engaged. With Facebook Live and live jewelry-making workshops, you're allowing your customers to connect more personally, despite being an online store.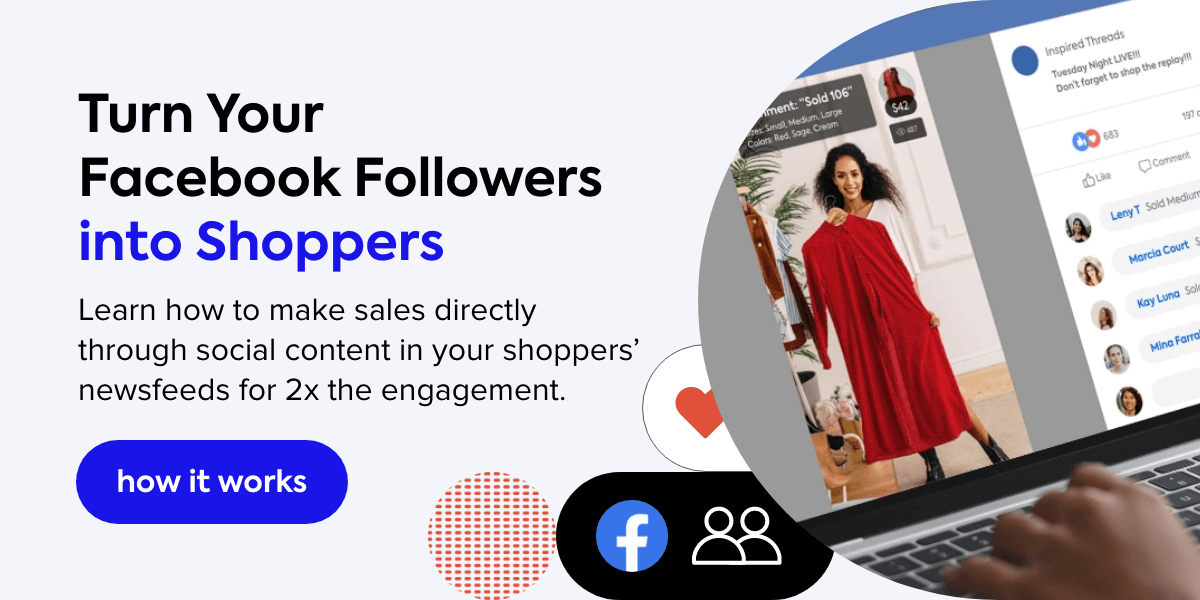 You Are The Jewel Of Your Live Selling Streams
In 2023, the U.S. jewelry market is estimated to generate $60.42 billion in revenue. As an online jewelry seller who loves to go sell on Facebook Live, there are enormous opportunities for you to grab a piece of this ever-growing success of the jewelry industry. At CommentSold, we recommend integrating your live selling videos on TikTok, and Instagram too. This way, you are expanding your bandwidth and can reach more and more customers.
While you are at it, don't forget to check out CommentSold's incredible live selling solutions that include automated Facebook Messenger marketing, multicasting on different social media handles, and having previously recorded live shows with shoppable links that you viewers can rerun, watch and shop at their own convenience. What's more, our CMS solution lets you design your own website and customize it to your preferred style without writing any form of code. From marketing automation to seamless dropshipping options for your online jewelry business–we are happy to see you live sell on social media and grow with our unique solutions.