As a business owner, you're responsible for all of the moving parts of your business, but that doesn't mean that you have to do it all yourself! Successful entrepreneurs understand that there's a point where it becomes necessary to delegate their responsibilities to scale. At this point, it's crucial for online retailers to start assembling a team.
Team roles will be dependent on your vision, strategy, and objectives. They can vary wildly from business to business. That said, here is an overview of a boutique owner's average salary, the specific categories you need to hire for, and the expected roles we've seen growing online retailers use to fill them.
Ideal Salary For An Online Boutique Owner

Before diving into key positions and roles to hire, it might help to know how much online retail boutique owners earn on average. As an owner, your salary will vary depending on different factors, such as the type of products you sell, how much you sell them for, if your products are seasonal or not, annual revenue, etc. Your experience and the time your business has been active can also impact your salary.
According to salary.com, online boutique owner salaries range from $62K to over $87K. Now that you know the annual salary of a boutique owner, you can decide whether your budget allows hiring additional roles to support your business.
Warehouse Operations

Intake Processor
Once your inventory arrives at your warehouse, your Intake Processor will be responsible for unboxing items, weighing items, and assigning SKU numbers or barcoding products. They may also post warehouse locations by entering bin or shelf numbers, which will help with order processing later. Most challenges and complexities of inventory management can be reduced or eliminated using inventory management software. This is especially true at intake, so employ individuals who can accurately enter and maintain electronic documentation into these systems.
Order Fulfillment Specialist
Order Fulfillment Specialists, also known as pick packers, assist with processing orders. Once customers place their orders, these specialists pull items, pack orders, and fulfill them.
Most small business owners delegate this job first since it is one of the simplest tasks. Picking and packing is an entry-level job that any non-disabled worker can do. If your business uses barcoding and strict fulfillment, it makes order processing virtually foolproof. Plus, you'll get the tools to manage your growing warehouse team more easily.
Marketing

E-commerce Manager
An E-commerce Manager's job is to oversee and carry out strategic marketing for an e-commerce store. Often, they are heavily involved with creating a marketing vision for websites, content, and advertising. As you grow your online business, hiring an experienced specialist for this role might become necessary. However, as you build your team from scratch, this person will likely be you and/or a business partner.
Photographer And Videographer
One of your customers' most prominent pain points with online shopping is that they cannot see and touch products in person. This is why quality product photography and videos are essential for online stores. Only some people need an exclusive employee to be hired for this. Many times, this responsibility is shared between a few different people. This is typical because it usually requires collaboration between the business owner, models, and social media coordinators. As long as your employee can create clear, appealing images and videos showing product details, nearly anyone can do this job.
Pro Tip: Look for someone who understands how your customers want to experience your products and offerings. Creating photography and videography content for e-commerce needs lots of eye for detail and a passion for being in your customers' shoes to best understand content creation perspectives that sell well.
Graphic Designer
Any online store needs a good design to make it easy to use, attract customers, and create designs to align with the brand goals. A graphic designer understands the principles of user experience (UX) design. They have an innate ability to design intuitive and user-friendly interfaces that enhance navigation and guide customers seamlessly through the buying process. By optimizing the layout, typography, and overall aesthetics, a graphic designer will create a visually pleasing and effortless browsing experience that keeps visitors engaged and encourages conversions.
Most e-commerce platforms make it easy to design through templates, so no expert is required. The person who plays this role should understand how your e-commerce platform works, have skills in design, and can carry out the vision for your website.
DIY Option for Designing Your e-Commerce Site
There are also DIY options for creating your website with no experience required. CommentSold's all-new Content Management System for site design is a great option. With its zero coding solution and tons of personalized content creation options, the CMS is dynamic and offers insightful performance tracking to help you keep ahead of competitors. This will be much less costly, as it negates the need fora developer on standby whenever you need to make changes.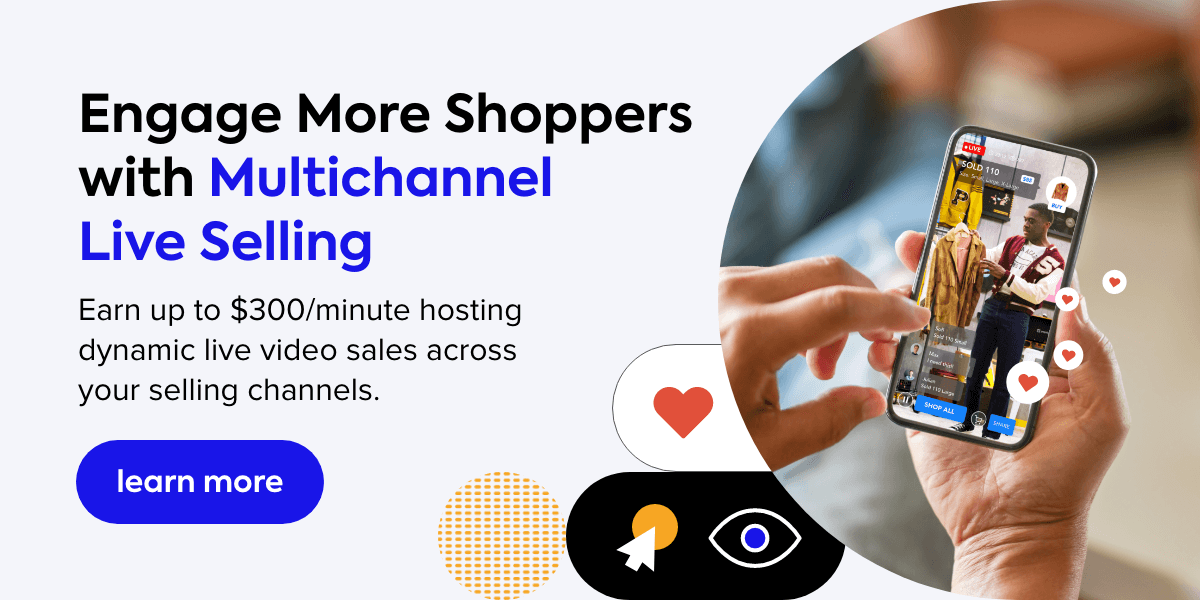 Models And Stylists
Many online boutique owners who live sell with CommentSold start as their brand's only model. This is excellent for personal branding and building familiarity with your customers. However, as your business grows, so will your to-do list. It helps to have another model on hand. Think of your models as your digital sales associates. Customers want to know how a product looks and feels before buying. Models can demonstrate fit and style through videos, virtual live modeling, and photos. Plus, models can assist you in running your live selling streams much smoother, even when you multicast the streams on your social media. Not only is it good to have another helping hand on set, but they can also upsell outfits by demonstrating style tips. Customers relate much better to your products when they see it on models with identical body types.
Pro Tip: Look for someone with good communication skills, strong product knowledge, and a passion for fashion. This person must be comfortable being on camera and working on the fly.
Social Media Manager
Managing social accounts can be a time taking chore for many business owners. This is why most online businesses must have a dedicated Social Media Manager.
A Social Media Manager can help you consistently post content, reach out to new potential customers, and engage with customers. Your Social Media Manager should understand how to schedule content and inventory to post on TikTok, Facebook, and Instagram. Since inventory scheduling and content marketing go hand in hand, they may be involved in your content creation. For example, they may create TikTok and Instagram Reels or brainstorm ideas for social media ads. They can focus on finding new marketing strategies and providing customer service through social media. A dedicated Social Media Manager allows you more freedom to focus on other essential aspects of your business.
Customer Service

Customer Relationship Manager
Between emails, live website chat, social media comments, and social inboxes, there is plenty of customer communication for a brand to manage and revert. When hired in-house, a Customer Relationship Manager can free up your time drastically while significantly enhancing the customer experience. Your Customer Relationship Manager should be responsible for monitoring all communication channels. They must be ready to answer inquiries and initiate returns with a friendly and helpful attitude. This person must be social media savvy if you are using social channels as most customer feedback comes through social channels.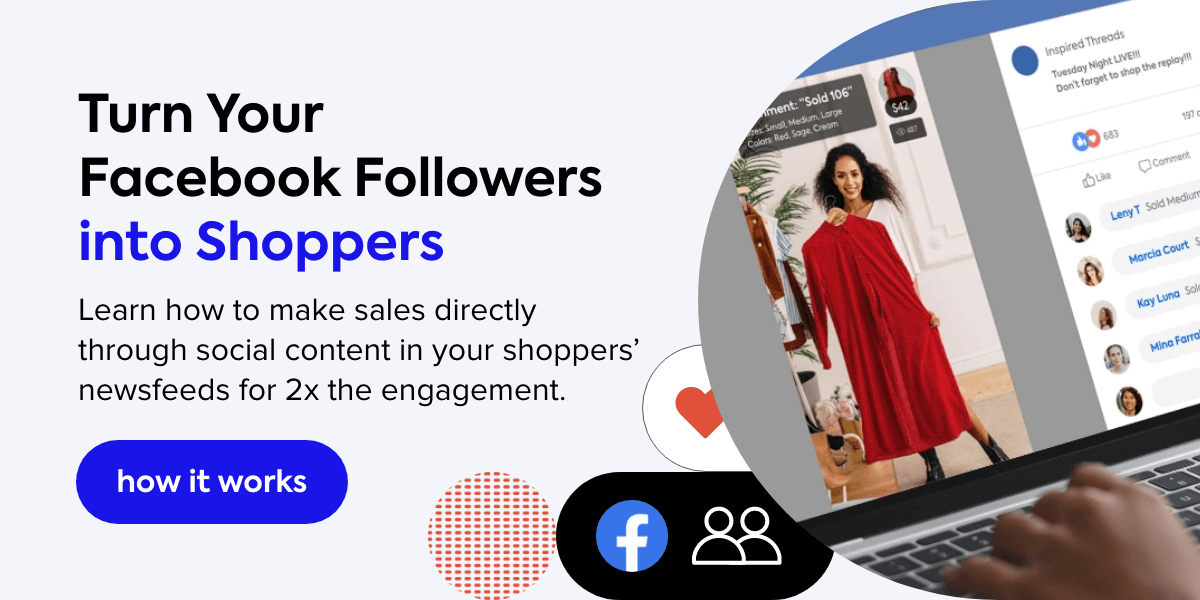 Finance
Accounting Professional
Proper accounting is necessary to gather vital information regarding the costs and earnings of your online retail business. All business decisions, planning, and processes should revolve around this accumulated data. You do need an Accounting Professional to be on top of your revenue gains so that at the end of the day, you don't struggle to keep the books or spend hours understanding the national and state tax laws. An Accountant will help you create and maintain vital cash flow statements in an organized manner. Besides, they will provide valuable feedback to handle your finances well and analyze cash flow patterns to add to your business objectives and strategies.
Get Ready To Take Total Control Of Your Online Boutique Business
In conclusion, recruiting is a critical procedure that needs careful planning and consideration for your expanding online boutique business. You can determine your hiring requirements, consult your budget, make efficient job postings, and evaluate candidates to find the best fit for your team by following the above insights. Remember to favor individuals that connect with your company culture and have the required skills and expertise to help your brand succeed. You can create a talented and committed arsenal of staff that will assist in growing your online business if you have the right hiring plan in place.
For everything else, there's CommentSold. Boost your e-commerce business with easy live selling and be everywhere you want to be. From social media multicasting to automation-backed customer experience elevation, our no code, no plug-in solution does it all. Happy selling!