How retailer Arrow Boutique nixed the spreadsheet and increased monthly GMV 450% with CommentSold's live selling software & automation features
Owner Kristi Berry launched Arrow Boutique in 2017 to supplement her salary as a high school math teacher. Another reason she decided to source women's clothing and launch an online boutique? Having to get dressed and stand in front of teenagers five days a week.
"I didn't love waking up and picking out my outfit for the day," she says. "As teachers, we were in front of 150 high school kids, talking to parents, talking to staff… I just wanted to feel good in my clothing each morning."
Not only did launching Arrow Boutique provide Kristi with a new sense of style and confidence, it also provided a salary so good that she was able to leave teaching entirely.
From a Single-Source Operation to Mastering Multichannel
From the start, the Missouri-based boutique found success selling on Facebook and building a loyal following.
"Quick access to cute clothing at affordable prices with exceptional customer service—that has been my number one since day one," says Kristi.
The boutique found quick success selling on Facebook and was able to accomplish what they set out to do, but wanted to tap into newer markets in more places. They knew their reach could be stronger and wider, but they had no idea how far they could truly take things.
In 2018, Kristi noticed an online boutique that was "doing phenomenally well." Being an educator with an inquisitive mind, Kristi explored this. It turns out that this online shop was using CommentSold.
"It was June of 2018 that I decided, let's see what this CommentSold is all about," Kristi says. "That decision was life-changing. From that day forward, our business started to grow."
CommentSold helped Arrow Boutique branch beyond Facebook by building a custom website and mobile app to host the brand's live sales, creating an entirely new revenue stream for the business.
CommentSold's multichannel features let retailers advertise a single live sale on Facebook Pages and Groups, Instagram, TikTok, their website, and branded mobile apps without doing any extra work.
Broadcasting live sales beyond their Facebook Group gave Arrow Boutique the ability to capture more sales in more places and reach shoppers where they prefer to spend time.
"A couple of clicks, and I'm in front of thousands of people," Kristi says. "90% of our sales now come directly from our app." "It was life-changing, honestly."
The addition of these critical channels for Arrow Boutique increased live sale revenue by 120%.

From Spreadsheets to Automated Invoicing
When Arrow Boutique launched in 2017, Kristi and her husband were manually invoicing every single customer comment. "Countless hours of work," she says. "It was not needed. I hate to say it but our business model in 2017 was bad."
Combing through comments and Excel spreadsheets led to the occasional human error, even for a teacher. "It was a disaster," Kristi says.
Thankfully, it didn't stay that way. CommentSold's automated invoicing turned the boutique's social comments into carted items.
With the addition of this new feature, the boutique's customers are now able to comment on posts, like usual, but Kristi and her team no longer have to sort through each response individually to determine who wants what and in what size. Instead, CommentSold sorts all comments, updates inventory accordingly, and sends automatic invoices to the boutique's shoppers. This means fewer mistakes on Kristi's end, seamless checkout for her customers, and fewer cart abandoners too.
Another perk? Retailers can set up auto-replies through CommentSold to keep shoppers informed and engaged, no matter the time of day.
"The day we launched with CommentSold, I laid out by the pool," says Kristi. "When I came inside, I had orders already processed, but I hadn't done anything. That's magic."
This feature saved the retailer an incredible amount of time and helped the boutique see a 450% increase in monthly GMV.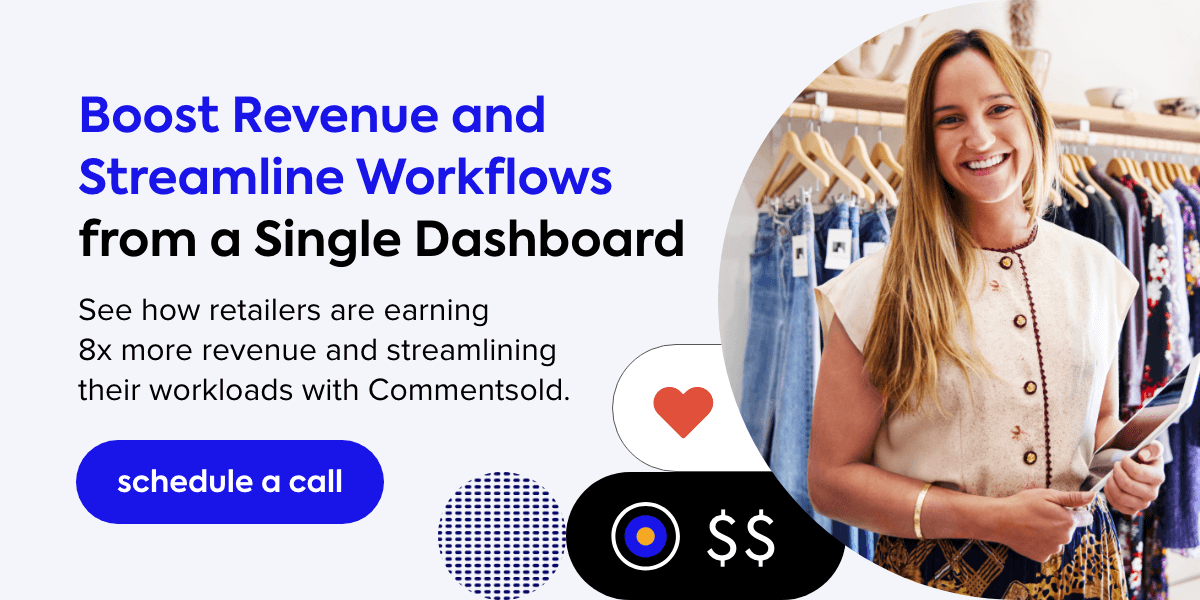 From Outdated Inventory Management to Streamlined & Centralized Operations
Printing labels and packing inventory by hand meant late nights and early mornings on top of a full-time job for Kristi and her husband. CommentSold's inventory management system changed all that.
Instead of manually removing an item from inventory each time an order is placed, CommentSold's technology sorts orders across all of the boutique's selling channels, keeping inventory up to date and easy to track from a single dashboard.
CommentSold's automation tools manage orders, inventory, payments, invoicing, and labeling all at once, transforming manual tasks into automated workflows for the boutique—while reducing overhead and increasing sales.
"From that day forward, our business started growing," says Kristi.
The time and energy saved from these automation features helped Arrow Boutique focus more on their products and their customers. This newfound free time and flexibility helped the brand achieve a 275% increase in SKU count and a 90% repeat purchase rate.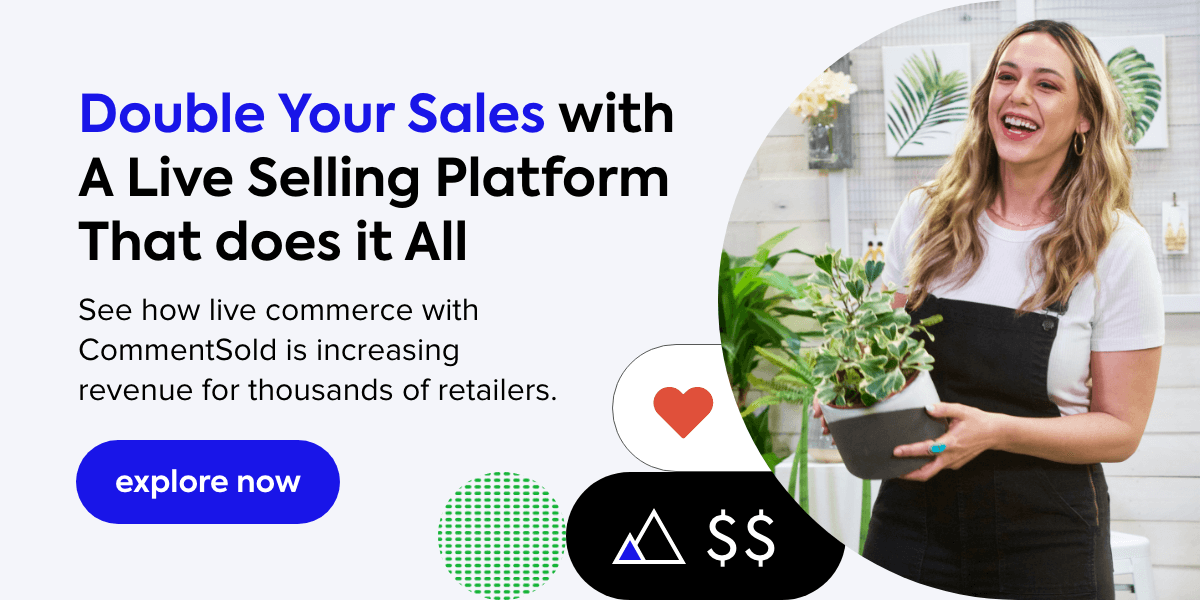 The Future for Arrow Boutique
Kristi is happy with her business, and happy to spread the love, too. "I thoroughly enjoy what I do and I love helping other boutique owners too. I know it's super cliche to say but I'm 100% community over competition. I would not be here without so much of the help that I got," Kristi says.
She thanks CommentSold for helping her reach her goals.
"The solutions CommentSold has provided for us take all of the work off the backend, and we are able to focus on the products and our customer service and can leave the technology to the experts."
"I'm a happy business owner," she says. "I would tell anyone who is considering CommentSold to go for it 110%—you'll never look back."
Evolve your Sales Strategies. Get a Branded Live Selling Platform Built for Your Business.
Read the short and sweet PDF version of this case study!