With almost 3 billion global members and 269 million monthly active users in the United States and Canada, Facebook is currently the biggest social media platform. Live streaming on Facebook is an excellent way to reach your customers, aside from being one of the best platforms for businesses to boost their branding and sales. In the U.S. alone, live selling videos are expected to generate $37 billion in sales revenue in 2023!
Doing livestreams is easy, so why not dig a little deeper to make your Facebook strategy a success? In this article, we'll explore why the best time to go live on Facebook matters, what's the best time to livestream on Facebook, and other tips on how you can reach your audience where they are.
Why Choosing the Best Time Matters

While Facebook users can livestream whenever they feel like it, as a retail business, you can't risk broadcasting a live shopping event to a potentially empty room. When it comes to social media marketing, it pays to know the best time to go live and reach your ideal audience.
Facebook ranks content by how much audience engagement is created by likes, shares, and comments. The more engagement a video has, the more visible it becomes in user Feeds, resulting in better reach and ultimately, more customers.
Engaging the ideal target audience at the right time signals to the algorithms that the live stream is more relevant and, therefore, more important than other competing content and video posts. So, when should you go live on Facebook?
The Best Times to Go Live on Facebook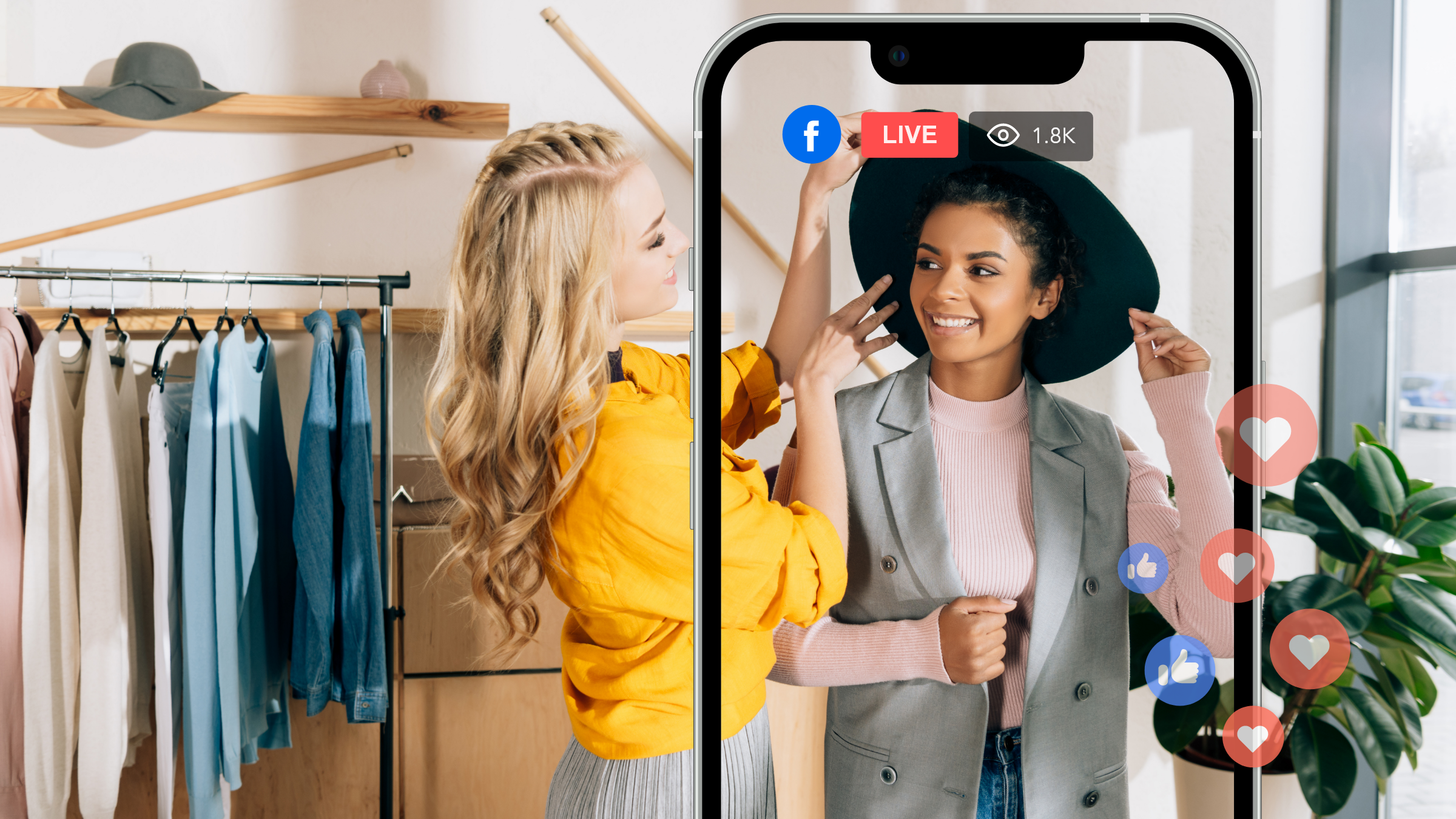 Although there are multiple time slots when you can host a successful live sale, there are a few peak traffic times you should definitely keep in mind:
The best posting time is Wednesday, especially between 11 a.m. and 1 p.m.
For best engagement, go live between 9 a.m. and 3 p.m. on weekdays.
There also are a few things you want to avoid as a Facebook live seller:
Sundays are the worst for engagement.
Early mornings all week before 7 a.m. and late afternoons after 5 p.m. also show poor engagement.
Finding the exact best times for your business to go live on Facebook will depend on what you're selling and when your customers are online and most receptive to your content. And know that, the best resource will be Insights on your own Facebook Page.
Facebook Insights is the analytics tracking information for your Facebook Page. It tells you when people are engaging with your Facebook content, when your fans are online, where they're signing in from, and their time zone so you can adjust when you post or go live on Facebook.
The most important thing to remember is to select the best day and time to post your live video content and stick to it. Going live consistently can help your customers include your video in their daily schedules. Your live can become like a show they look forward to and watch at the same time, every time. With some live selling tools, you can even simultaneously live sell on other channels like TikTok, Instagram, your own store's mobile app, and website.
You also want to ensure you reach your audience when fewer things are competing for their attention. It's best to reach people when they're relaxed and have time to explore what you're offering without feeling stressed or rushed. For example, livestreaming on a Monday morning might deter customers who have office from joining your live sale. As their week is winding down, you may want to reach that group of customers from Wednesday to Friday from noon to 3 p.m., during their lunch breaks or in the afternoon.
Here are some things to consider to help you start pinpointing the best times to reach your ideal audience with live video:
What is your industry?
Who are your target customers?
Where are your customers located?
When are your customers online?
What are your customers' interests?
What would your customers like to know about your products and services?
For example, if you sell maternity clothing to expectant mothers throughout the U.S., you may consider going live from 10 a.m. to noon in time zones where you want to target your customers on different days of the week.
Why Is Going Live Important for Your Business?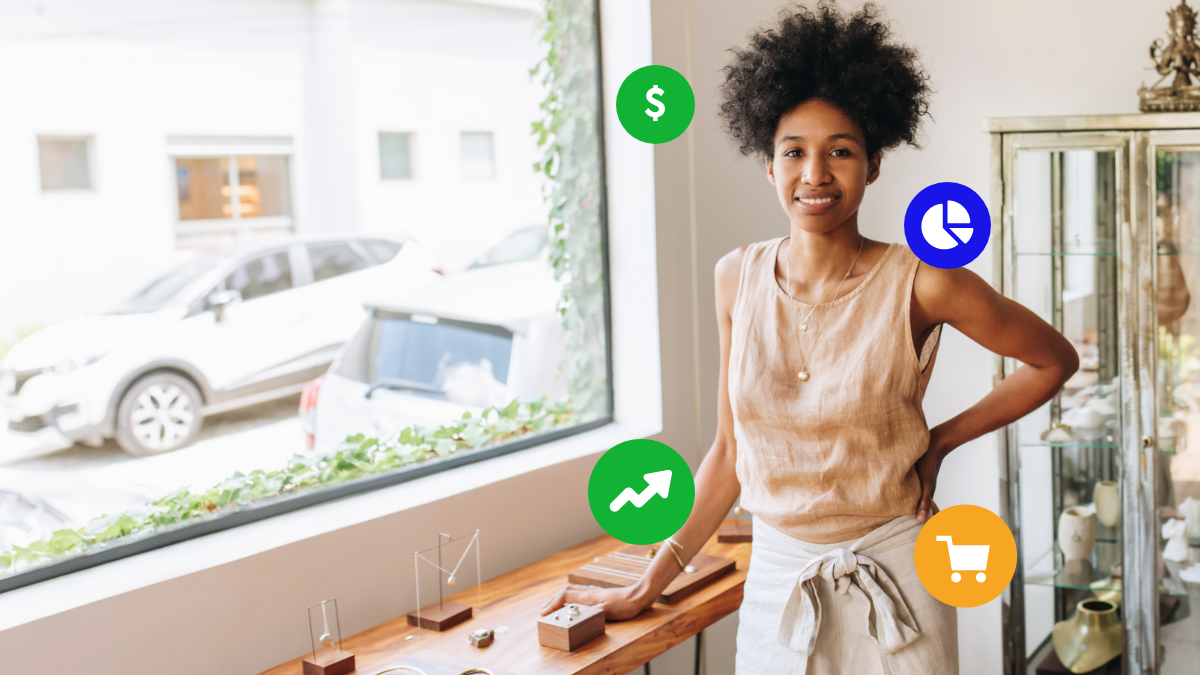 With improvements in live streaming technology and Internet speed, live video has become so popular on Facebook that audiences now expect to see businesses go live.
It's almost impossible to reach target audiences with organic (unpaid) Facebook posts alone. Similar to Instagram live, Facebook automatically notifies your followers when you go live so they can join at any time during the live video, increasing your chances of having an instant audience for your live stream.
Build Trust With Your Customers Through Personal Connection
Every business has a unique story. Live streaming helps you tell that story to your customers as they get to know you. One of the most compelling reasons to live sell on Facebook and other channels is that your customers can associate a real person with your business. Once they make that association, they equate your business with a personality. When you begin to interact with your audience, you'll build trust and form better relationships with customers. A personal connection like this with your business can help you develop stronger brand affinities and improve customer loyalty.
Setting up proper marketing automation and live streaming is a great way to develop a stronger connection with your current audience and gain new followers and customers. Encouraging your audience to like, comment on, and share your videos with others can also increase your following.
Increasing engagement with your target audience helps to build credibility and positive social proof. It can also increase sales by boosting average order values and repeat sales, working to improve customer lifetime value.
As you begin to appear on your live streams at regularly scheduled times, people will start following your Facebook Page to tune in when you're going live. They'll look forward to seeing you on Facebook as though your live selling video were their favorite TV program.
How to Use Insights to Find the Best Time to Post on Facebook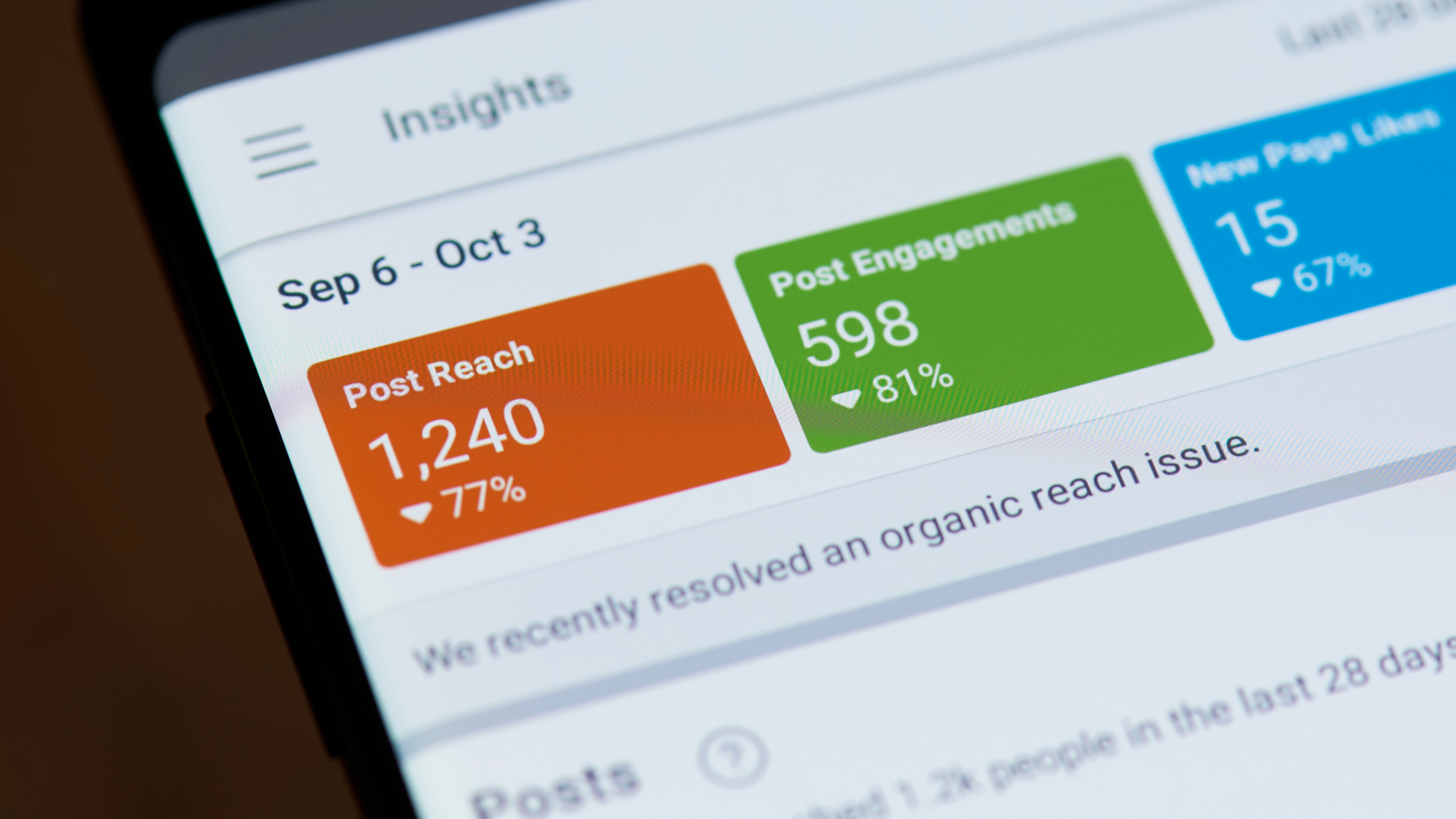 When trying to figure out how to sell products online and determining when is the best time to go live on Facebook, one of the best resources to check is your analytics, which Facebook refers to as "Insights." You'll find Insights by going to your Facebook Business page and clicking on the Insights tab. You'll then see the Videos tab.
When you select one of the videos listed there, you'll be able to study your concurrent views, how many viewers you had during each moment of your live stream, and you can see how each measurement changed during your video. You can also drill down to more detailed information by clicking individual videos, including the number of unique viewers and percent average of complete views.
By clicking the People tab, you can get the data you're looking for to figure out when to go live on Facebook. Go to "People Engaged" to view audience demographics by age, gender, language, and location. You can also view your fans by "overview," see "People Engaged," and the "People Reached" by your videos.

You can study the days of the week and times of day to see when you had the most interactions and engagement, and you can start to identify the best time to go live on Facebook. You could correlate higher engagement levels with when people were responding most favorably to your video by checking the "Actions on Page" tab if you were prompting people to click a "Call to Action" button on one of your Facebook Business pages.
While finding out the best time to go live on Facebook, you can see which people were responding during your video, where they're located, and what their age ranges and genders are. This will help you use Facebook more efficiently and further refine your presentation, offers, and messaging to get better results on subsequent live videos.
Another factor to consider is whether your competitors are trying to reach your audience at the same time as you. If you know your competitors are live selling, it would be good to shadow them by liking their Facebook Pages. That way, you can get to know their streaming schedule and adjust yours accordingly, so you don't have to use your resources to compete for the same audience at the same time.