With so much competition, it's more important than ever for businesses to set themselves apart from competitors by creating and maintaining strong brands. A business with a unique, immediately identifiable presence and cohesive messaging across all media can better attract customers and keep them engaged by earning their loyalty with consistent communications.
What is a Brand?
A brand is the personality of your business and products. It's a perception that your customers develop by experiencing your messaging across all media, interacting with you and your staff, and buying and using your products.
While your logo is an important part of your brand, it's only part of a bigger picture. A complete brand identity, sometimes called "Brand DNA," projects the elements that make your company unique.
What are Brand and Customer Personas?
When a business understands who their ideal customers are, it's easier to create the ideal brand identity to attract and retain them. It also reduces complaints and possible negative customer feedback.
Customer Personas are profiles of ideal target customers. They're created by developing a composite of traits from successful sales and qualified customers who are ready to buy a retailer's products.
Brand Personas are the personality characteristics that make up the brand. Brands have personalities with traits derived from the founders' experiences, goals, and ideals.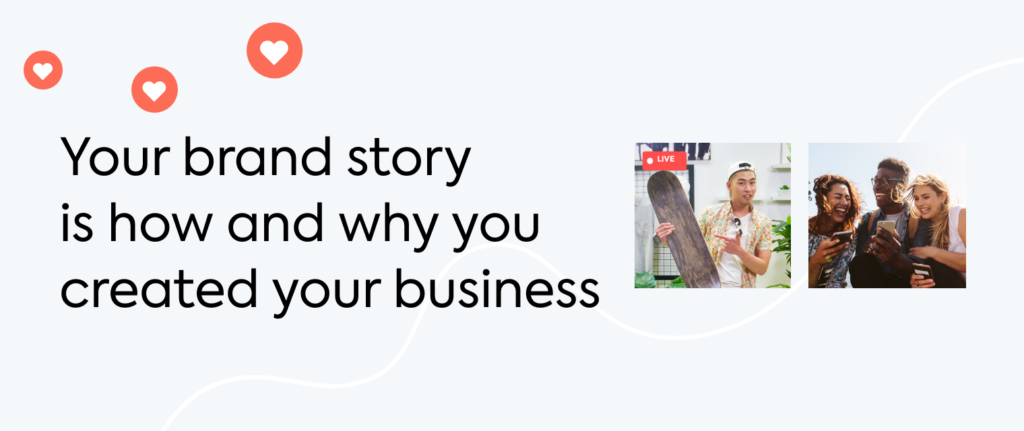 What are Brand Voices and Brand Stories?
Like people, brands have stories, and most people are interested in good stories. In fact, 92% of consumers want to know a brand's story. Here are some questions to ask when creating a brand story:
How and why did you start your business?
What are your company's core values?
How do you want your customers to feel when they buy and use your products?
Are you contributing some of your profits to a cause that's important to you?
The answers to these questions help to define your company culture, which contributes to your brand story and your brand voice. Much like a person grows, your brand will evolve as your company expands and your goals change.
Your brand story is how and why you created your business and its products, and your company mission and vision. Your brand voice is how you communicate that story to customers.
How Brands Create and Retain True Fans
Successful brands develop and encourage ongoing brand loyalty by welcoming audiences with a feeling of inclusiveness that celebrates what brings businesses and their fans together. That feeling of acceptance, combined with the exclusivity of a brand identity, helps to create the "tribe" of loyal customers that many retailers desire.
A core group of loyal customers is usually responsible for the highest percentage of repeat business with higher average order values because they're so committed to the brand. In fact, 56% of consumers stay with brands that "get" them.
Why are Customers Attracted to Some Brands and Not Others?
Customers are attracted to brands they identify with. When they identify with a brand, customers form a brand affinity because they feel that the brand complements their ideals or what they aspire to. Customers are seeking experiences that appeal to their lifestyles.
When businesses understand their customers' aspirations, their brand imparts the feelings their customers are seeking with their lifestyle choices.
Sometimes a company is so successful at building a brand that appeals to a specific market that they have difficulty expanding into other markets. This is because their brand was created to appeal to a select group of customers, and it doesn't translate well to new markets, or the original group of customers doesn't agree with a brand's expansion ideas.
Brand perception issues have occurred in multiple brands. One set of occurrences happens when Ron-Jon, an action sports retail brand that appeals to resort and tourist customers in Florida tried merchandising their products in small local shops in other regions. The small local shops appeal to dedicated action sports enthusiasts who want lifestyle brands that appeal to their way of life. These local customers are quick to spot a resort-style brand that they don't feel is authentic for their lifestyle.
Another example is when Nissan and Toyota launched Infiniti and Lexus in 1989. The new luxury car brands had a slow launch and weren't initially profitable since both automakers were celebrated for affordable, fuel-saving compact cars that helped consumers beat astronomical gas prices in the 1970s. As a result, it took a few years for Infiniti and Lexus to create strong enough brand voices to differentiate them from their parent companies in the minds of luxury car consumers.
Live Selling as Part of Your Brand DNA
When you're successfully live selling, customers view your brand as approachable, dependable, and friendly. All of those personality traits should become part of your brand identity because customers will start to seek out your brand and differentiate it from competitors in their minds.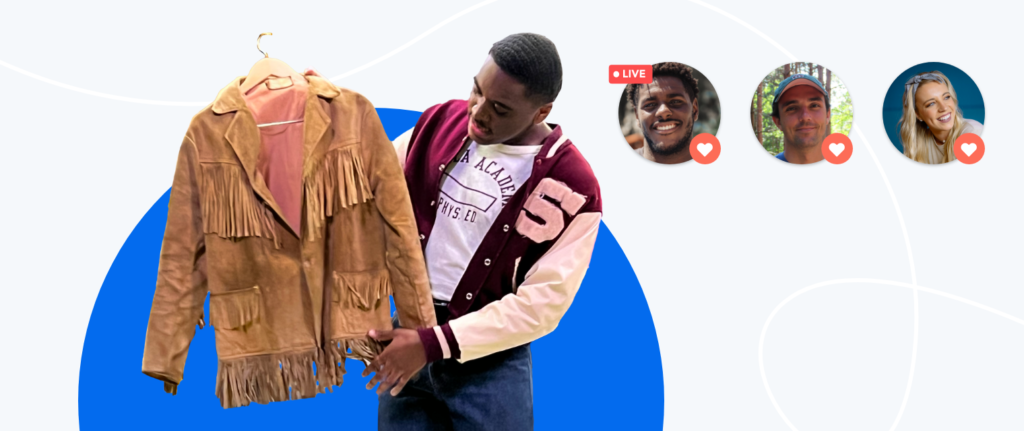 Live Selling Can Build Trust in Your Brand
As a society, we're becoming increasingly dependent on automated communications. We encounter chatbots, automated voicemail trees, spam emails, and junk mail. With so much impersonal communication, it may not be surprising that live selling is quickly gaining momentum in the U.S. as people seek out live video streams from real people about products and services.
Live selling is a great way for customers to see and feel your brand personality firsthand. Here are a few tips for reinforcing your brand to customers when you go live:
What does your brand stand for? What kind of feeling do you want customers to have when they meet you? Introduce your brand to your audience as though it were a person. Explain its characteristics, ideals, and goals.

What does your brand look like? What makes it distinctive? Dress as your brand by wearing brand colors and items with your logo, or display your logo in the background.

Be loyal to your audience by showing up on a regular schedule, either daily or weekly, for at least an hour per session, and make time to get to know them. Ask questions about their interests and lifestyles. The more you get to know your customers and what they want, the easier it will become for you to build a strong brand affinity with them.

Make time to chat informally with your audience about your company, events you may be hosting or sponsoring, or causes you're involved in. Find out what events your customers attend and what causes they support to build a commonality of interests.

Make an effort to address any product or service issues and answer product questions. Demonstrate product features or usage to educate customers who might not know everything that a product can do.

Create a brand strategy that ties your live sales into cohesive messaging across all of your marketing and selling channels including your website, app, social media channels, and physical location.
The Takeaway
Businesses that create strong brands with loyal customers can stay ahead of their competitors. By understanding who its customers are and what they value, a business can create a more unique brand presence that appeals to their lifestyle aspirations. Live selling provides a channel for customers to make a personal connection with the faces behind the brand. Businesses can build a loyal tribe of customers whose strong brand affinity boosts profits with repeat sales.