Have your shoppers fall in love with live sales all over again on Valentine's Day this year.
Valentine's Day is the perfect time to shower others (and yourself!) with a little love. Use this opportunity to show your shoppers how much you appreciate them with a very love-filled live sale.
Below we've captured 6 Valentine's Day ideas to help make your February 14 live sales a little extra sweet this year!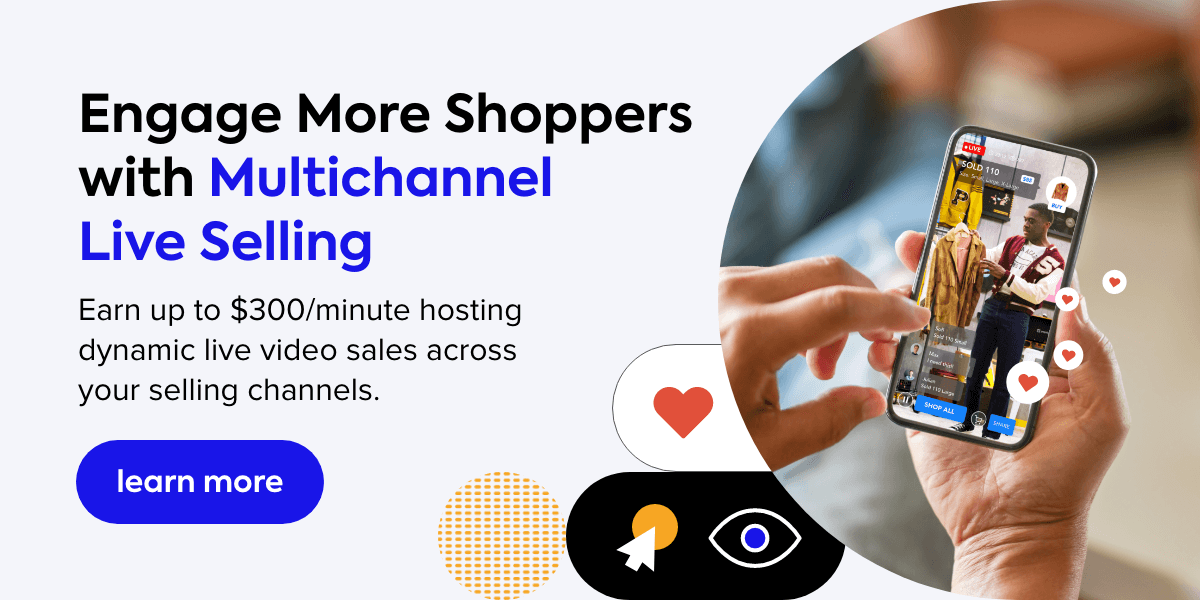 1. Spread the Love with Giveaways
Treat your customers like your own personal valentines. Offer store credit to live sale attendees. Present a Valentine's Day-only coupon code, good for a sweet discount. Feel free to play with words too: present your shoppers with a "Cupid Giveaway" for items sold in a pair or a "Singles Special" on individual products. Don't forget: the items you gift don't have to be pulled from inventory—throw in a gift card to Starbucks or Amazon. 
2. Heart-Shaped Shopping Selection
Curate an extra-lovey, Valentine's Day-themed live sale. Only showcase products that fit within your theme. The best part? You can take this in any direction you'd like: gifts for him, gifts for her, gifts for yourself, only red and pink items…the options are endless. 
Selecting themed inventory is a great way to upsell. You can pair similar items together and offer them at a special, Valentine's Day discount. Or you could use this as an opportunity to move stale inventory or elicit excitement for newer items you have in stock. The choice is yours.
3. Love-Inspired Conversation Starters
Nothing brings a crowd together like gushing over "meet cutes" of how you met your partner, or laughing over first dates gone horribly wrong. Share some sweet (or tragic) memories with your crew: they will love the candor. Similarly, get your audience to share their stories in the comment section of your live sale: call out everyone's response, so they feel seen and heard; ask follow-up questions; and encourage everyone to participate!
Live selling is a great e-commerce tool in this way because it allows shoppers and sellers to connect like no other online shopping experience can. Through strategic interaction, you can ask the right questions to get shoppers to leave a comment and boost social proof, and you can ensure your viewers feel extra special by calling out VIP customers or first-time shoppers (all available through CommentSold's customer records feature)! 
4. Ahhh…Self-Care Specials
There's nothing that says "love" more than self-care. As an important part of overall health, paying extra attention to our wellness needs is always a good thing to celebrate. 
For your Valentine's Day live sale, curate a selection of self-care items, good for lovers and singles alike. There are a ton of ways to play it:
Smell-Good Staples:  Bath bombs, lotions, scented candles, essential oils…
Cozy Nighttime Items: Massage guns, cozy robes, eye masks, fuzzy socks, pajama sets…
Self-care can also come by way of staying organized. Help your shoppers stay on top of their to-dos to promote a sense of control and overall peace of mind:
Get Organized: Desktop calendars, styled notebooks, pen sets, paper clips…
Keep Clean:

Lavender scented sanitizer, citrus kitchen cleaner, pretty dish towels…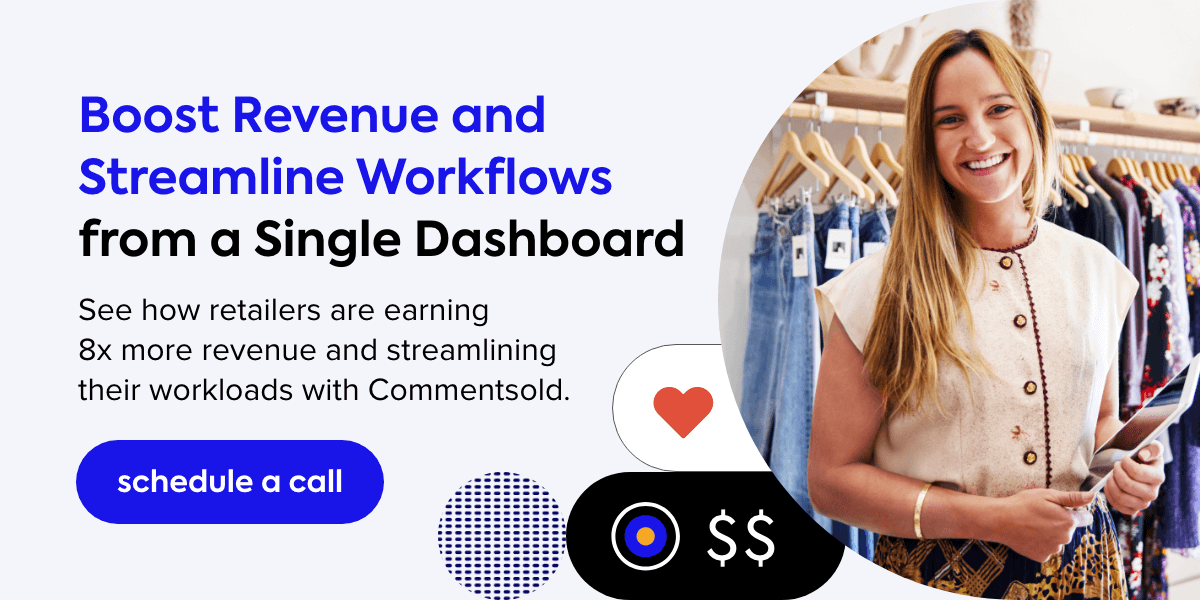 5. Shakespeare in Love
One unique idea: go full theater mode. You heard that right. We're talking costumes, backdrops, make-up, special effects, special guests. The more playful and colorful—the better. Maybe you dress up like Cupid, wear only red, or curate an entirely new, Valentine's Day-themed backdrop featuring your favorite shades, lots of hearts, romantic lighting, and anything else that screams LOVE. 
And SCENE.
6. Throw an Anti-Valentine's Day Live Sale
Valentine's Day isn't for everyone, and it doesn't have to be! 
Be the anti-hero. (It's me. Hi.) Throw the anti-party. Give everyone who doesn't have candlelight dinner plans on February 14 an even better event to attend. 
During your live sale there are so many on-theme directions you could take this: talk about the benefits of being single. Discuss your favorite break-up anthems. Laugh about your terrible exes. Give the singles in your audience a gift card or freebie. WEAR BLACK. Who says you have to be in romantic love to celebrate this holiday, anyway?
Make the Most of Valentine's Day with Live Selling
There are lots of great ways to make the most of your live sale revenue, especially on holidays. Live selling with CommentSold has proven to help retailers increase their GMV, boost their customer engagement, and make their lives easier. Make sure your Valentine's Day live sale this year is extra special, for you and your shoppers!