Harnessing the incredible power of Facebook groups can revolutionize your business, fostering a vibrant community around your brand. With a carefully crafted Facebook group, you can cultivate a loyal customer base, forge deep connections, and skyrocket your sales. Prepare to unlock the limitless possibilities of Facebook groups and take your online boutique to new heights by learning how to create and implement effective engagement strategies that will captivate a wider audience of potential customers.
What are the Differences Between Facebook Pages and Facebook Groups?

In the dynamic world of Facebook, knowing the differences between Pages and Groups is essential for effectively managing your online presence and fostering a thriving community. While both options offer opportunities for engagement, they cater to different needs and objectives.
Facebook Pages serve as the ideal choice for businesses, brands, celebrities, and organizations seeking a formal online presence. With a Page, you gain a centralized platform for sharing information, promoting products and services, and interacting with your followers.
On the other hand, Facebook groups are designed to cultivate communities where like-minded individuals can gather, exchange ideas, discuss topics, and form connections based on shared interests or causes. Groups foster active participation and a sense of belonging among members.
By grasping the nuances between Facebook Pages and Groups, you can strategically leverage these powerful tools to achieve your online goals and forge deep connections with your target audience.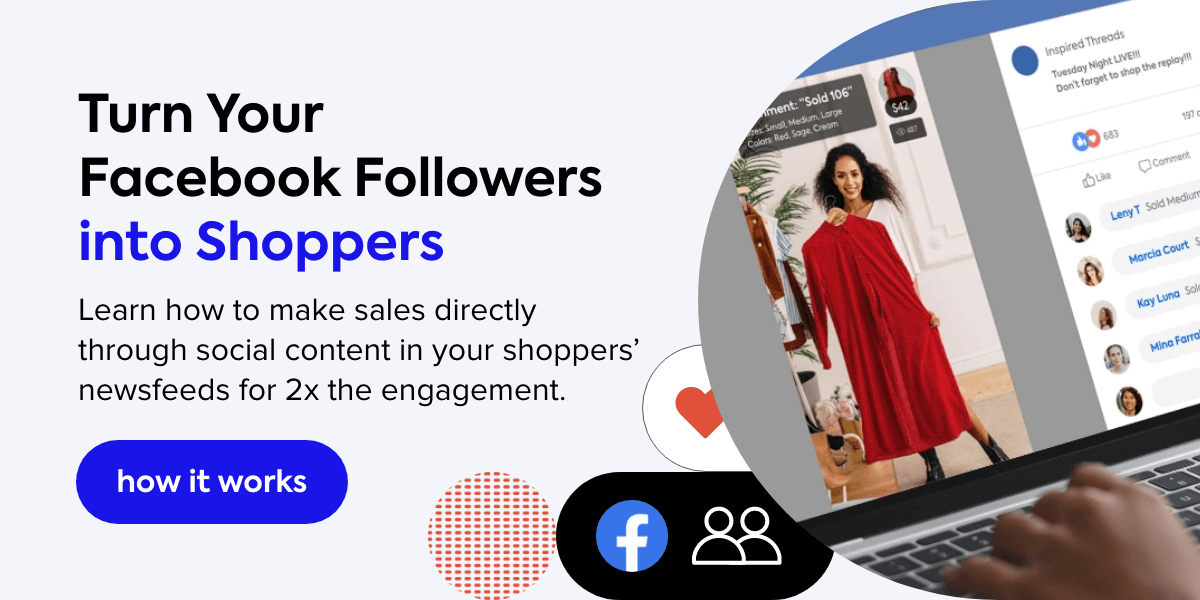 How Your Facebook Group Can Elevate Your Live Selling Experience
Streaming live on your Facebook group automatically creates a fun, dynamic, and tailored purchasing experience for your customers. It helps with client retention, boosts conversions, and strengthens brand visibility, all contributing to the growth of your business. Your Facebook group can also help you with:
How To Create A Facebook Group For Your Online Boutique Business?
Here is a step-by-step guide to assist you in creating a Facebook Group for your boutique business:
Log In To Facebook: Log in to your Facebook account, or register for one if you don't already have one.

2. Navigate to Groups: Locate the "Groups" tab on the left side of your Facebook home page. To enter the Groups section, click on it.

3. Create a Group: Click on the "+ Create Group" button, and a pop-up window will immediately appear.

4. Customize Group Settings: Pick a name for your group that complements your brand. Alternatively, you can add members by entering their email addresses or names. Choose the privacy options that best meet your objectives. Private Facebook groups require permission to join, but public groups are open to anyone.

5. Set Group Description and Image: Create a convincing description that expresses the goal and emphasis of your boutique business. Also, create a group image. Include a cover photo or graphic that accurately portrays your brand offerings and/or goals. The perfect Facebook group cover photo size is 1640×856 pixels.

6. Configure Group Features: Make your Facebook group more customized by altering the group settings. Features like posting restrictions, member approvals, group guidelines, and more can be enabled or disabled in this step.

7. Complete Group Creation: Click the "Create" button to complete the group setting.

8. Branding and Design: Once your brand's Facebook group is up and running, you can further improve its design and branding. Include a profile image or logo that reflects your company. Create a cordial group banner, add relevant tags, and personalize the group's color palette.

9. Start Extending Invitations To Join Your Facebook Group: You can publish your Facebook group link on your website or send invitations to your current Facebook friends. Invite your audience to join in and take an active part.

10. Engage More: Consistently post thought-provoking information, questions, and comments. Encourage group engagement and foster a welcoming environment for all members. To draw new members, advertise your club through other marketing communications, for example, your Facebook page or emailers.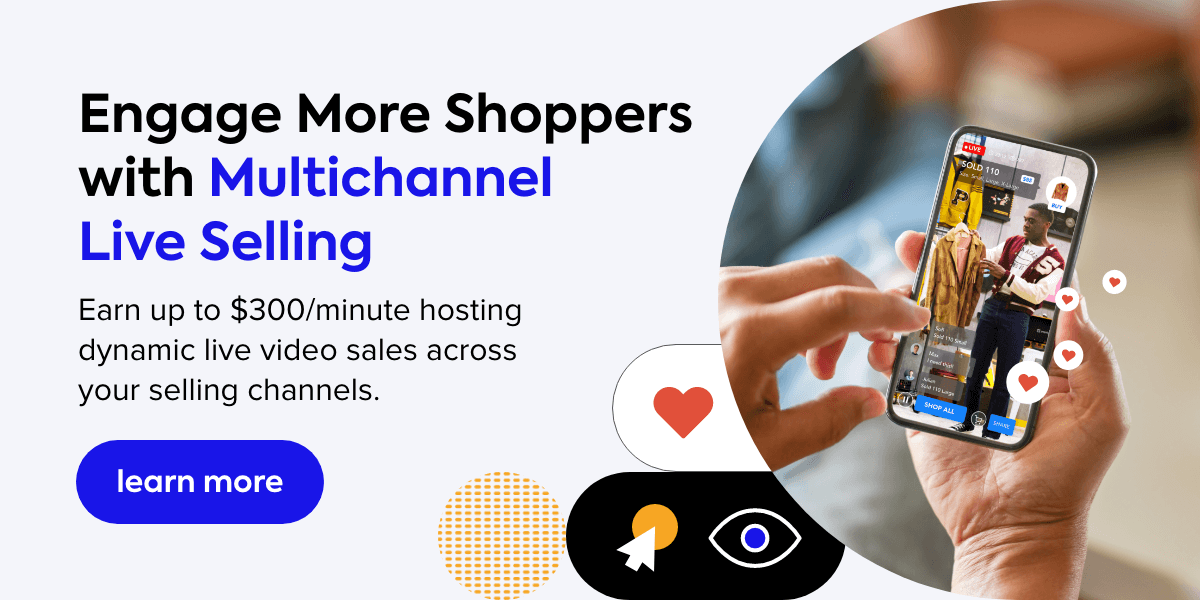 Happy Posting
Once you have your Facebook group ready for your brand, start focusing on planning an attractive and engaging editorial social media calendar. Make sure to keep the tone and the posts engaging, educational, and, most importantly, friendly and inviting. You can also check out how CommentSold's live selling solution can help you multicast on all of your social media accounts, including Facebook groups. Online retailers use our no-code, no-plug-ins solution to drive revenue and give their customers a better buying experience. Jump on the bandwagon and engage with your shoppers via your Facebook group; we bet you will like it.