Spring is finally here, and we are so excited to see you bloom with successful live selling sessions. A spring live selling session is an opportunity for your brand to showcase your latest products and tap into the seasonal themes and trends popular among your shoppers this time of the year.
From unique outdoor settings to captivating backdrops, there are so many possibilities for you to wow your customers and make a lasting impression on them through your spring live selling.
Spring Themed Live Shopping Events Will Hook Your Customers
Spring-themed aesthetics and decor in your live selling streams can retain viewers, drive engagement, and increase sales. In your live selling streams, your product always remains the star of the show, but the overall visual appeal and aesthetic representation of the show can positively influence the viewers towards making a purchase. A visually stunning spring-themed live selling broadcast can take your product showcase to the next level. Here are the top 6 spring decor ideas to spruce up your live shopping events: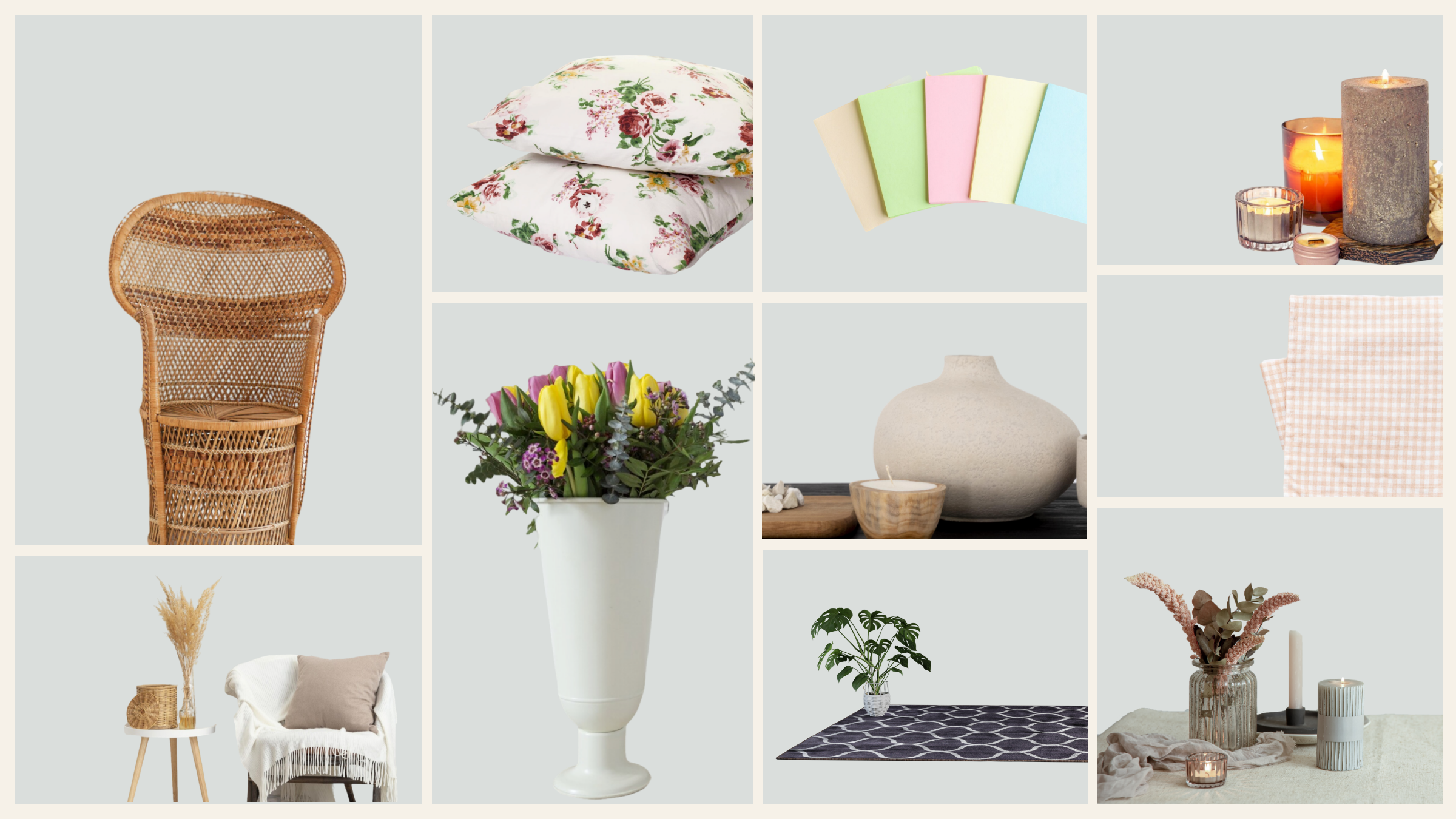 1. Opt For a Botanical Themed Backdrop
A gorgeous backdrop can do wonders for your live shopping events. This spring, bring in some lush, green foliage prints and botanical elements covered backdrops. Go for lucious greenery like ficus leaves, bonsai, or tropical foliage when choosing your backdrop.
2. Play With Soft Pastel Colors
Nothing screams "spring" more than pretty pastel colors. Adding powdery pastel colors like yellows, powder blues, baby pinks, and mint greens immediately adds a notion of new life and regeneration in your shoppers' minds. Nature has adorned spring with tons of pastel colors.
3. Throw In Some Rustic Elements
Add some rustic charm to your live selling streams. Spring and natural elements go hand in hand, and you could use nature-derived textiles like burlap or vintage handkerchiefs to add to your live selling decor. A votive candle wrapped with burlap, a rattan chair, or an ottoman lined with cane—anything can add a rustic and old-world charm to your live selling shows.
4. Live Stream From the Outdoors
Going live from the outdoors for your spring live shopping events is a great way to engage with customers through a different setting. Showcase your products in natural light and highlight products they could use outdoors or while being active in nature. Remember to have a strong Wi-Fi connection to stay seamlessly connected to your live audiences!
5. Stop and Smell the Roses
Incorporating florals in your spring decor can bring a touch of natural beauty and freshness to any space. From colorful floral backdrops to floral-printed products, using florals in your spring live shows can create an inviting and visually appealing atmosphere for your customers. Decorating your outdoor live selling space with flower baskets, vertical gardens, potted plants, and floral printed containers are all perfect for spring live selling.
6. When in Doubt, Wood It Out
Using wood in your spring decorations gives spaces a natural, rustic vibe, adding warmth, comfort, variety, and texture. For spring theme live selling decor, wood is the perfect natural element to play with. Its organic and earthy characteristics aid in establishing a tranquil and grounded ambiance in your broadcasts and make your live audiences feel at home.
Add New Life to Your Live Shopping Events with Pretty Spring Decor
Adding spring decor to your live selling space can be an effective way to showcase your products and get your customers in the spring mindset. By bringing in spring-themed decor on your live shopping events, you can create a cozy and welcoming environment that showcases the season's beauty using natural elements like fresh flowers, greenery, and wood accents. Happy selling!