Finding the right sales strategy is important for any business that wants to establish itself and grow. Naturally, businesses look for the best techniques to garner sales and remain competitive in their market. Live selling and social selling are two of the most relevant and profitable ways to do this in 2023.
In a nutshell, live selling is a way to interact with customers through live video. Customers can buy products directly from the live stream. Live selling lets retailers show and explain products, answer questions from shoppers in real time, and build trust with customers. Social selling, on the other hand, uses social media posts in the form of pre-recorded videos, images, and carousels on platforms like Facebook, Instagram, and TikTok to promote and sell products.
But which approach is better?
The truth is that these strategies can, and often do, overlap. The approach you should take depends on your business and your customers. The important thing is to experiment with both sales styles and see what works best for your business: live selling, social selling, or both.
Advantages of Live Selling
Let's start with live selling. Live selling offers numerous advantages:
Real-time interactions: Live selling lets you converse with your customers directly. By interacting with your audience, customers can become acquainted with your brand, and you can learn about and assess their demands in real time. Creating a sales strategy on the spot and for long-term success.
Establishing trust: When you meet someone in-person (even through a screen), it can be easier to establish a connection and build trust. Live selling also allows retailers to demonstrate products and answer questions right then and there, which allows shoppers to feel confident in their purchases.
Instant feedback: Live selling offers immediate feedback from your audience. You can ask questions, listen carefully, and adjust your pitch on the fly to better meet your audience's needs.
Increased conversions: Customers who become engaged when watching and communicating live are more likely to buy on the spot. This increases your purchase rate and sales.
Strong customer loyalty: Live selling helps facilitate deep connections and customer loyalty by enabling customers to experience your authentic brand personality firsthand and establish a personal connection with your brand–the key to ensuring they keep coming back.
Quick results: Live selling can provide quick promotion results by reaching more people in a set timeframe helping you to close deals and generate cash flow.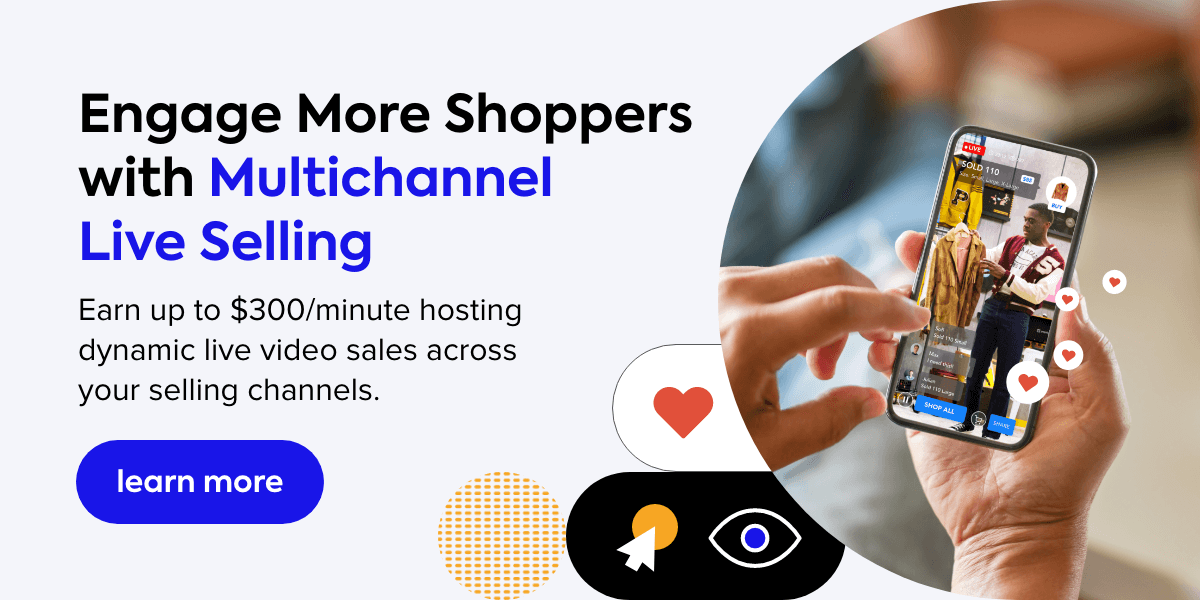 Advantages of Social Selling
Social selling offers distinctive advantages as well. Here are the most notable benefits of social selling:
Also Read: How Basic Analytics Can Transform Your Business
Similarities Between Live Selling and Social Selling
Although live selling and social selling differ in many ways, the two also share some similarities.
Knowledge and expertise: Both satisfy customer needs by offering an in-depth understanding of a product or service more deeply than traditional e-commerce methods are capable of. Direct comments on products also nurture a feeling of 'must-have.'
Social proof: Shoppers become direct influencers through comment purchases. New shoppers seeing others making purchases in real time essentially tells them that the purchase is trustworthy. This can foster customer relationships and attract new audiences.
Direct communication: Both methods allow you to strengthen customer relationships by allowing you to follow up with them after each sale. Follow-ups can include offering exclusive discounts, asking for feedback, or sharing an events calendar.
Improved reach & connection: To establish a strong brand reputation, it's crucial to build trust with your customers, which can be achieved by actively engaging with them. Live selling facilitates real-time conversations and helps establish an emotional bond, while social selling enables you to build trust and brand loyalty.
Combining Live Selling and Social Selling is the Ultimate Winning Strategy
Live selling lets you connect with your customers right away and learn more about them at the same time. Social selling allows you to reach a wider audience online quickly and easily while engaging shoppers in the downtime between your live sale events. Combine the two, and you can deliver powerful solutions to achieve your business goals. Both complement each other by engaging audiences and driving sales.
Live selling platforms like CommentSold make it easy to blend a social selling strategy with a multichannel live selling approach. CommentSold lets retailers stream live sales across Facebook, Instagram, and TikTok—while simultaneously streaming to their website and mobile app. This multifaceted approach gives shoppers multiple ways to shop on the platforms of their choice, ultimately leading to greater reach and returns on investment for your business without any additional effort.
Read More: Tips and Tricks to Boost Engagement on Your Live Sale