Instagram will remove the Shopping Button from its app on March 16, 2023. Learn more about why Instagram made this update choice, what it means for live shopping, merchants, and sellers, and how platform users of CommentSold have less to worry about because of this change.
Table of Contents
Instagram's Shopping Button Announcement
After the recently announced Instagram update removing the 'Shop Button' from its app navigation, Instagram announced in a Help Center post that it will also remove Instagram live shopping on March 16, 2023.
Although this is a major overhaul for many online sellers, CommentSold retailers can still stream their live sales to Instagram like normal.
With all of these changes, should retailers worry? We're here to tell you everything we know about the Instagram update and how it will (or won't) affect your retail strategy.
Why the Instagram Update is Removing Live Shopping
Instagram seems to be following in the footsteps of TikTok and Facebook. Both platforms dropped live shopping services from their rosters following a lukewarm response in Western markets in 2022. With live shopping predicted to hit $57 billion by 2025, it seems that the top social media platforms overestimated their live shopping success after seeing China's almost half-a-trillion dollar live shopping market.
With the recent Instagram update announcing the termination of the platform's live shopping function, it's not unexpected that the company is returning to its creator-focused roots and focusing less on sales.
Instagram responded to Gizmodo in an email, saying, "This change will help us focus on products and features that provide the most value to our users."
So how does the removal of Instagram live shopping affect Instagram sellers and content creators who want to sell while livestreaming on the platform?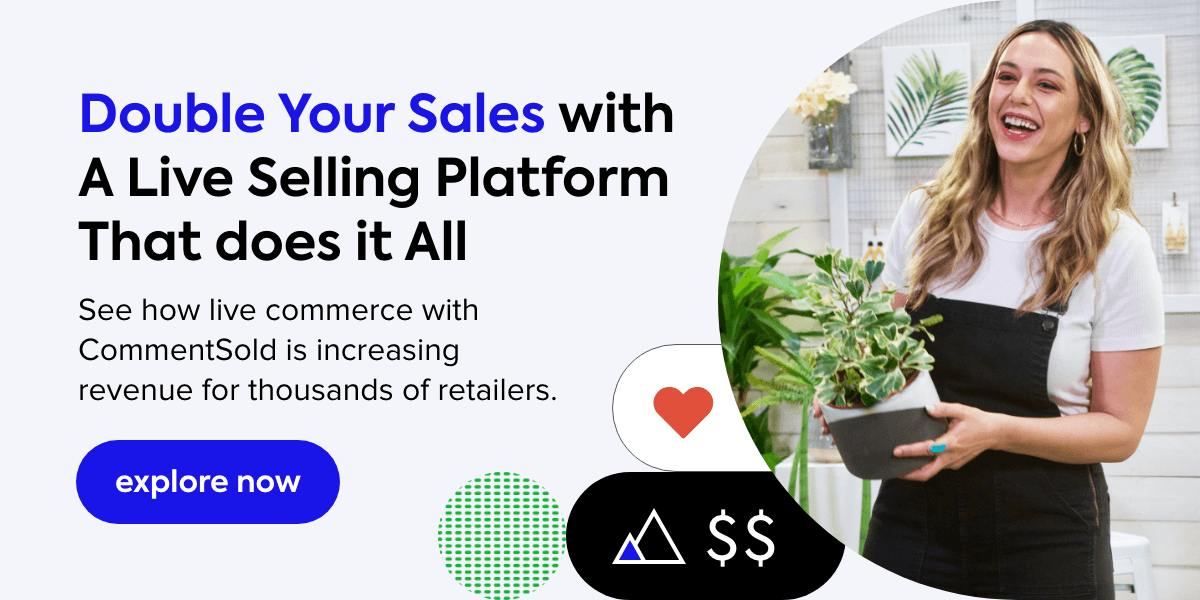 How the Instagram Update Affects Sellers
This change does not affect retailers using CommentSold to stream to Instagram. If you're a CommentSold retailer, you can livestream to Instagram like usual.
According to the Instagram Help Center, "you (sellers) will no longer be able to tag products in live broadcasts on Instagram." This means that retailers can still livestream on the platform but simply won't be able to include links to products during their livestreams. Sellers can, however, still set up and run shops on Instagram.
Although the upcoming Instagram update affects how sellers reach their audience, they can still sell products via Instagram's Feed, Stories, Reels, and ads. Sellers just need to adopt a more strategic approach to enhance their brand's visibility on the platform.
How CommentSold Bypasses the New Instagram Update
CommentSold sellers can continue selling on Instagram as before. With the way CommentSold's technology is set up, not only will retailers using the platform remain unaffected by the Instagram update removing live shopping from their platform, but this also means that their shoppers will also be unaffected by the change.
CommentSold Shoppers Can Checkout in 2 Steps
For e-commerce retailers using CommentSold to live sell on Instagram, shoppers simply need to:
Head to the shop's Instagram Live, Post, or Reel and comment "Sold"
Typically retailers would set up additional prompts for customers when they comment "sold." These additional prompts can include information like product ID ("Sold 102"), size ("Sold Small"), or colour ("Sold Blue").
Complete checkout by checking their Instagram direct messages, where CommentSold will send a link to finalize the purchase
It's as simple as that. CommentSold's technology turns each shopper's "Sold" comment into an invoice sent directly to their inbox.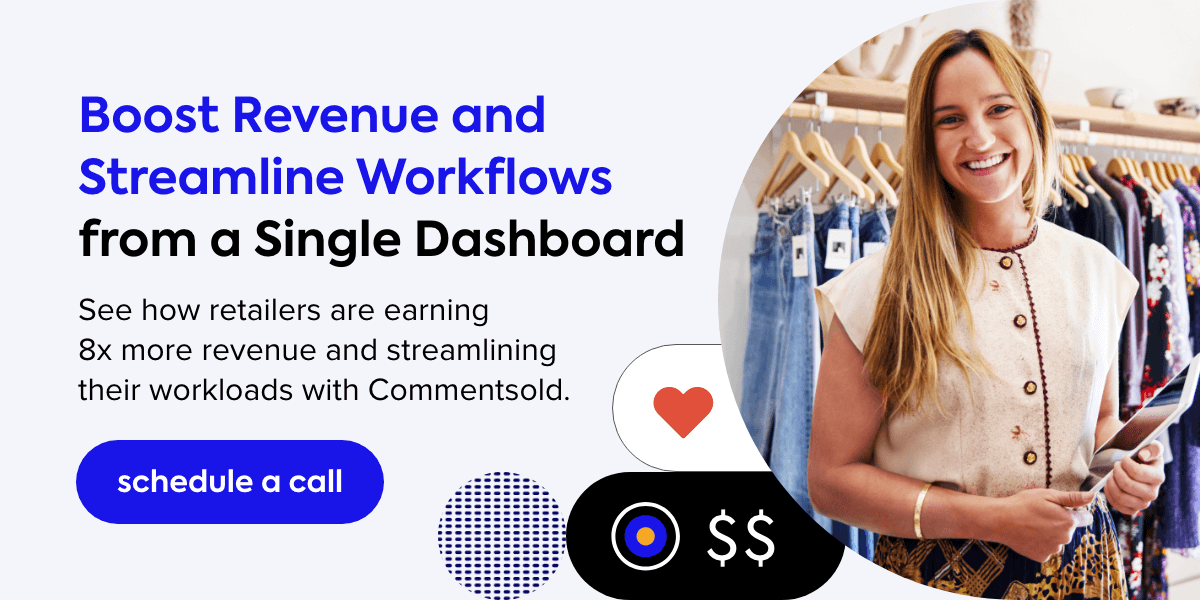 Maximizing Your Shop's Potential on Instagram
While the latest Instagram updates may unsettle retailers, the full scope of the changes doesn't affect online live selling capabilities by much. Especially if using a live selling platform that facilitates live sales across multiple platforms.
Nevertheless, Instagram's updates do require e-commerce sellers to slightly change their strategy to maximize their shop's potential on the social media platform. And doing that requires using strategies in addition to live selling, including running ad campaigns, producing sponsored posts, analyzing post data and customer information, engaging your followers, forming relationships with influencers, and collaborating with other brands.
You might also want to double down and optimize the use of Instagram's features like filters, stories, profile links, and hashtags, and consider using automation tools and features to keep customers engaged.
Finally, keep an eye on your shop's activities on Instagram with activity reports and analytics to identify areas for improvement, and you will have nothing to worry about. Using these strategies can let you grow your shop despite changing platform policies.