Why is gaming so popular, you ask? It taps into our competitive human nature, thus making it a popular choice of entertainment. Unexpected entertainment and winning something makes people feel good, increases their engagement, helps their learning capacity, and makes occasions memorable. That's why gamification in marketing is so effective; businesses are constantly searching for ways to include this element in their strategies.
More importantly, though, why should you, as an e-commerce seller, be using gamification in the first place? How does gamification help your retail business?
What Is Gamification?
Gamification is using video game-like elements in non-game contexts to increase engagement and motivation. Whether used in marketing, education, manufacturing, or retail, gamification can be used anywhere to boost engagement effectively.
Humans naturally evolved with an urge to play. When we play, we usually feel motivated and happy. Gamification takes advantage of this urge to play by using intelligent techniques to make people interested in a particular topic or product and associate positive feelings with it. Duolingo, Headspace, and Pokémon GO are some of the best—and most viral—uses of gamification.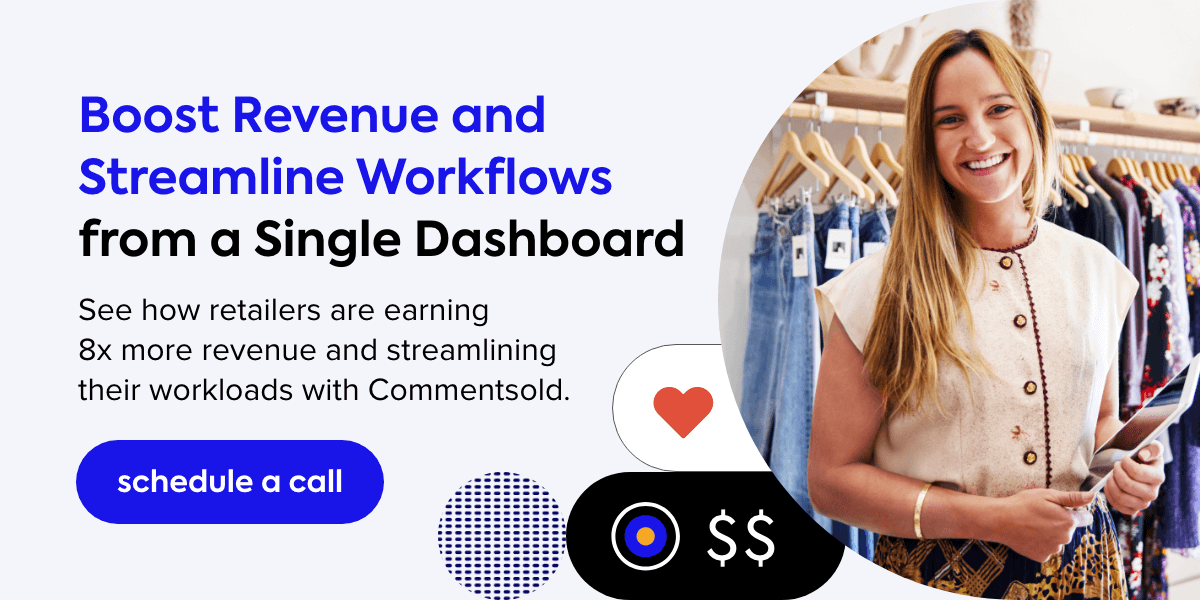 Using Gamification Boost Your Retail Business
Live selling and retail gamification can use rewards, challenges, and competitions to create a more interactive and entertaining experience for shoppers. By offering incentives like giveaways, quizzes, polls, or using visual cues to convince shoppers to purchase, retail businesses can use gamification to influence their customers in fun and engaging ways while boosting business!
Today, we'll explore some of the techniques you can use in your live sales and other retail scenarios to attract and convert more of your audience into engaged and loyal shoppers.
How Do I Gamify My Live Sales & Retail
There are a hundred different gamification techniques that you can use to boost your retail live sales. You can always experiment with different methods and strategies, but it's best to start with proven strategies. Here are some gamification recipes you can start using to engage your shoppers and boost your e-commerce sales.
Conditional Rewards
Rewarding your viewers and shoppers for watching your live for a specific amount of time or coming at a certain time is a great way to boost engagement and sales.
Live sellers can incentivize viewers to stay for longer durations or tune in at specific times by offering gamification rewards such as discounts, coupons, or exclusive rewards to those who meet your pre-set criteria. You can also limit distributing the rewards to create FOMO (fear of missing out).
You can start by offering a 10% discount to the first 200 shoppers that tune into your live sale, for instance, to increase engagement, viewership, and sales.
Notifications for Specific Products
Livestreams can last hours and feature many products. Since shoppers are typically interested in specific segments or products on your stream, you want to make it easier for customers to find the products they want.
You can send notifications for specific products. For example, customers can click on a button to receive a notification when a particular product is about to be featured on the livestream. This helps customers on your stream look forward to products they want, giving you time to showcase and sell products other than those your customers are interested in.
Livestream Replay Interactions
You can even gamify your live sale replays, so your streams keep shoppers engaged and keep revenue going when you aren't actively selling.
The right platform can enable you to include features that let shoppers click a featured product in a livestream replay and immediately jump to the section where the product was showcased on stream. A tiny gamification feature like this monetizes your livestream replays while giving your shoppers an easy way to engage with the now passive content. Interactive replays also let shoppers get a look and feel of products while increasing their chances of purchase.
Real-Time Product Demos
Real-time product demos are a form of gamification too! Demo-ing products in real time keeps your audience engaged and is also what makes live selling such an effective retail strategy for e-commerce businesses.
Retailers can use live streams to demonstrate to shoppers how products look and work. This gives customers a better understanding of the products, increasing their buying intent while helping them make more informed purchases. Real-time product demos also establish rapport for your brand, increasing shopper trust in your business. You can also supplement this gamification strategy by using augmented reality (AR) to allow customers to try on products virtually.
Personalization
In a saturated industry like e-commerce, a personalized shopper experience goes a long way in making your brand memorable, and gamification is a great way to do just that.
As a live seller, you can get notified when regular, new, or high-spending VIP customers join your live sale. While this is not a shopper-front gamification, this will allow you to tweak your pitch during the live sale to better accommodate your audience, making your livestream more enjoyable, engaging, and personalized to shoppers (which is what games do.)
Not only does personalization build viewer loyalty, but a positive viewing experience can easily turn brand followers into influencers who advocate your brand and live sales.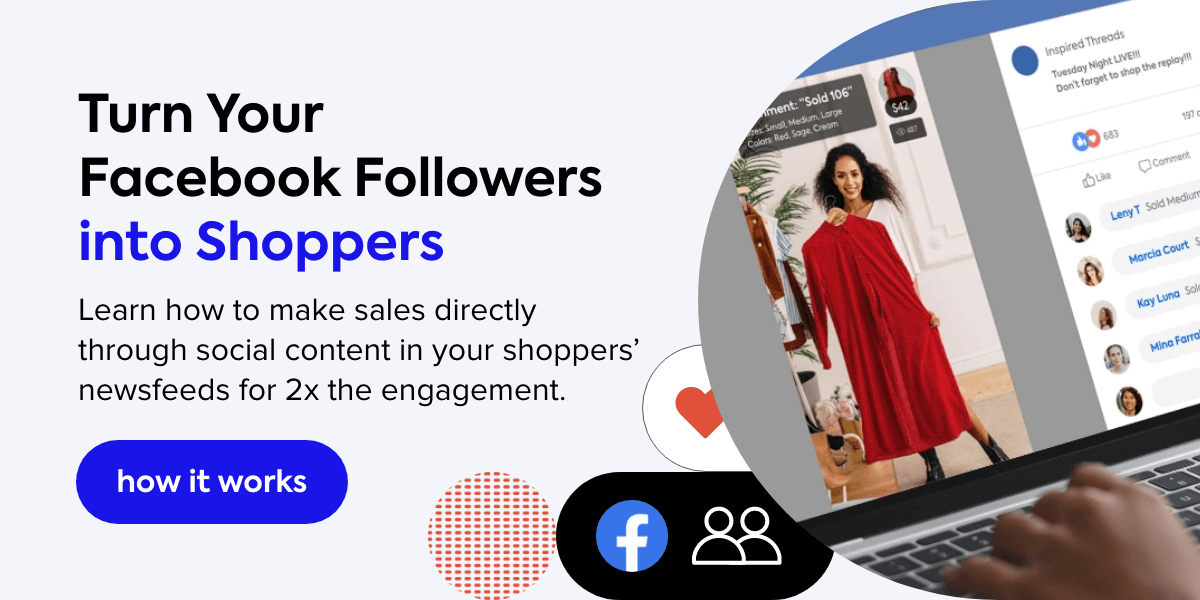 Event-Specific Rewards
Retailers can use event-specific rewards to keep shoppers coming back. You can also give out coupons and discounts that only work on your mobile app, webstore, or Facebook to lead shoppers to a platform of your choosing. By offering rewards for viewers who share the stream with their friends and family, live sellers and retailers increase their reach and build brand awareness.
For example, you can offer special discount coupons to viewers who share your livestream with their friends or join your loyalty program. You can tie additional rewards to how much the shared links increase your viewing time or sales.
Loyalty Building
Gamification isn't only for increasing fun and engagement. Gamification is a great tool to boost customer loyalty too.
Live sellers can reward users for consistently following and watching livestreams or shopping with them. As a live seller, you can build loyalty, encourage repeat business, and increase sales by incentivizing return shoppers to build shopping streaks or reward them with additional discounts. For example, via email, you can offer free shipping to shoppers who make additional purchases within 24 hours of their original purchase or give stacking discounts for consecutive purchases.
Practices like these encourage customers to continue engaging with your brand, turning shoppers into loyal customers and brand advocates.
Games, Coupons, & FOMO
Retailers can also spark purchases with games, coupons, and by creating a fear of missing out (FOMO). FOMO is a great motivator to get people to buy, and you can use gamification to make it more enticing by hosting on-stream giveaways, custom timers, lucky draws, and discount bingos or wheels of fortune.
You can create urgency to increase viewership and engagement at specific times by hosting giveaways at the start or end of your stream. Free shipping minimum and cart expiration timers also motivate customers to spend more and check out faster. Not only do techniques like these increase engagement as shoppers look for items to add to their cart to qualify for additional benefits, but it also helps you sell more and keep inventory moving!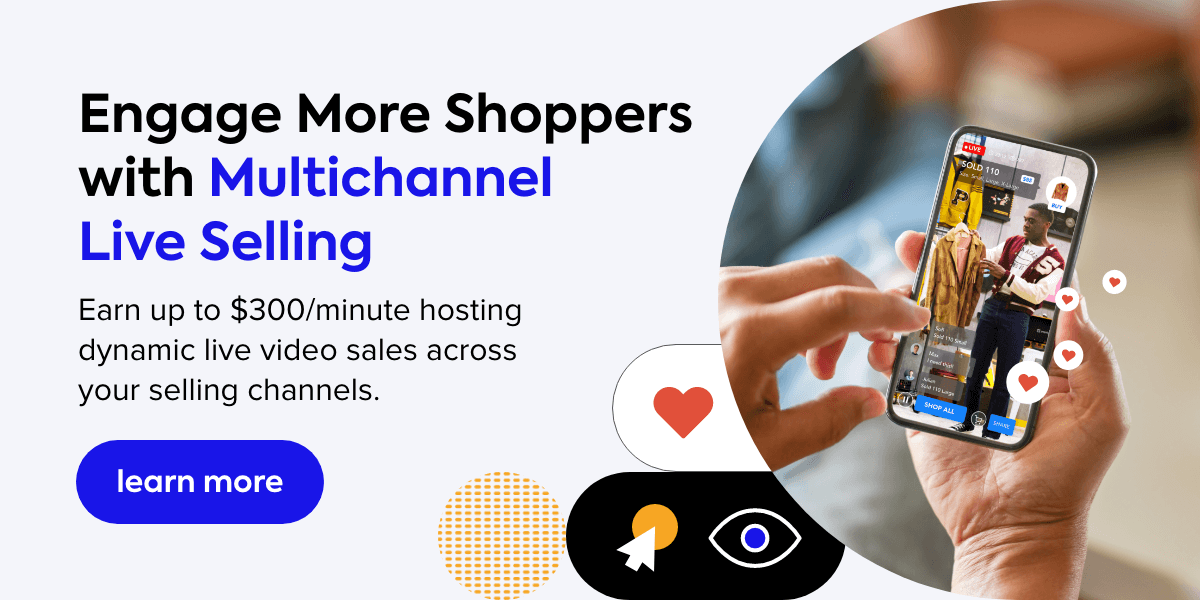 Mystery Items for Easy Upsells
A large part of gamification is enticing users with incentives. Mystery items can be that incentive for live sellers to excite and encourage customers to make additional purchases. Mystery items help you move old inventory while giving your shoppers an exciting little surprise they can look forward to!
You can automate mystery items by limiting the price and types of items or making custom criteria for carts that qualify for mystery items. Either way, mystery items are a great way to upsell your way to keep inventory moving.
Waitlists & Authorizations
You can guarantee increased sales for your business and first dibs for shoppers with waitlists and pre-authorizations. By offering waitlists and authorizations, live sellers can ensure that items sell out quickly while giving customers dibs on popular items. Waitlisting and pre-authorizations let shoppers enjoy shopping without the hassles of wait times and boring checkout processes.
When customers waitlist out-of-stock items, it also tells you which products to replenish. When shoppers pre-authorization a waitlisted item, they permit sellers to charge their cards when their waitlisted items are restocked, guaranteeing sales for your business!
Paid Cart Giveaways
In between your live sales, encourage your shoppers to check out. Then, you can pick one or two customers who have already checked out and award them a 'paid cart' giveaway by crediting their store account. This will encourage shoppers to check out more often with your shop as they look forward to winning, all the while increasing customer lifetime value.
Make sure to give a shout-out to winning customers. And let your viewers know that you do paid cart giveaways every now and then to keep them coming back for more.
Special Live Sale Discounts
Live sellers can also hold scheduled sales during their live sales. Scheduled sales are a great way to offer items as "door-busters" and create a sense of urgency for your shoppers. Just remember to let your viewers and shoppers know that items listed during the sale will return to their regular prices after the live sale. Doing so can encourage your shoppers to check out and secure sale pricing before it's too late!
Gamified Live Selling to Boost Retail Engagement and Sales
Live selling has transformed how e-commerce businesses sell to their customers by making shipping more engaging and fun. Incorporating gamification in live selling and retail marketing can increase this engagement while boosting sales and customer loyalty.
Using video-game elements, you can incentivize viewers and shoppers with rewards, challenges, and competitions to create a more interactive and entertaining experience. Using gamification techniques like personalized notifications, event-specific bonuses, real-time product demos, and conditional rewards, you can take your live sales to the next level while making the experience memorable and fun for shoppers. By gamifying the live selling retail experience for your viewers, you can attract and convert more of your audience into engaged and loyal shoppers.